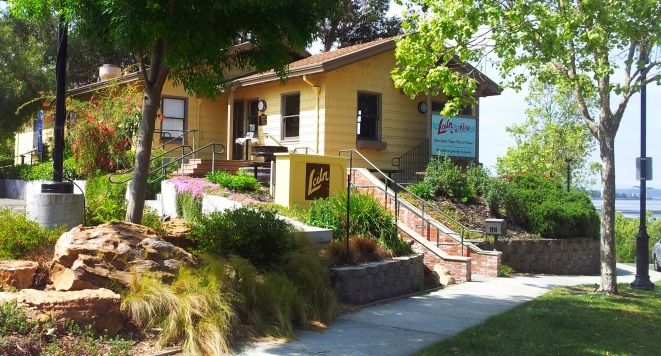 Leila by the Bay, a recently acquired restaurant by Lotus owner Surinder has a new mobile friendly website built by Kahl Consultants. For many years now, Surinder trusted Kahl Consultants for online marketing and promotion for all of his restaurants in Marin.
Leila by the Bay is a local neighborhood restaurant that serves of fresh homemade from scratch California cuisine for breakfast, brunch, lunch and dinner.
Now under new management they also launched a menu for lunch that features the finest California Cuisine all fresh made from scratch. The new owner has a strong commitment to quality not only for food but also in customer service being in the food industry for several years.
Leila by the Bay is located in a historic building in Hercules with spectacular view of San Pablo Bay. The waterfront restaurant is well appointed with great décor and a homey ambiance to welcome you.
They have a full bar with Happy Hours, open daily from 3:30 pm to 6:30 pm seven days a week and bottomless Mimosas on Saturday & Sunday. Outdoor seating will give the romantic touch of the place with its spectacular Bay view.
The menu encompasses Italian and Mediterranean cuisine. From Appetizers to entrée, desserts to pasta and drinks. Enjoy the soup of the day and desserts that change daily to keep you coming back.
ABOUT LEILA
Leila by the Bay was named after Leila, a mother who inspired the belief that good food unites families and communities. Passion for food and serving others is what they believe the central to success.
Leila by the Bay is located in the Civic Center Historical Building in Hercules CA with spectacular view of San Francisco.
With the Love on spirit of the community and the serenity of the surrounding landscape right by the bay Leila's is the perfect dinning spot to bring people together through fresh food and drinks in the East Bay
Leila by the Bay is located at 1991 Railroad Ave. Hercules, CA 94547. Open Monday to Friday 11:30 AM – 2:30 PM (Lunch), 3:30 PM – 6:30 PM (Happy Hour), 5:30 PM – 9:00 PM (Dinner); Saturday & Sunday 9 AM – 3:30 PM (Brunch), 3:30 – 6:30 PM (Happy Hour), 5:30 – 9:00 PM (Dinner).